The guides who will make your TMB the most beautiful trek in the world
"When we walk, we think. And as we walk a lot, we can assure you that we have put a great deal of thought into what we want to share with you!"
Watse Trekking Mont Blanc, an agency you can really depend on.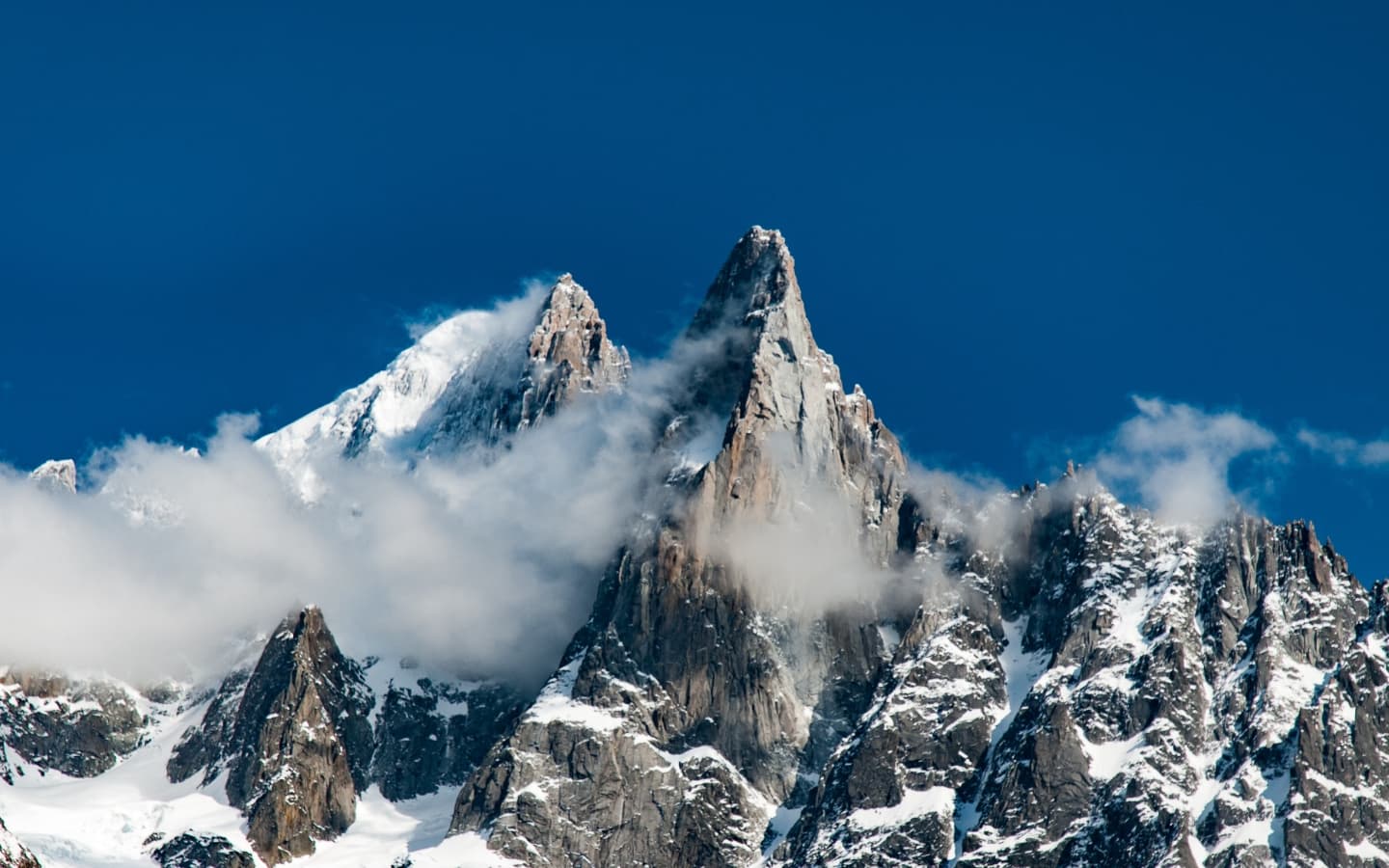 Passionate about mountain adventures
We have turned our passion into our profession.
As trekking guides and passionate experts in the Mont Blanc region, our mission is to offer you a dose of pure mountain air in the heart of the Alps.
By choosing to walk with Trekking Mont Blanc, you will experience the trip of a lifetime with simple pleasures and vivid memories.
Do you love the mountains? You will love Trekking Mont Blanc!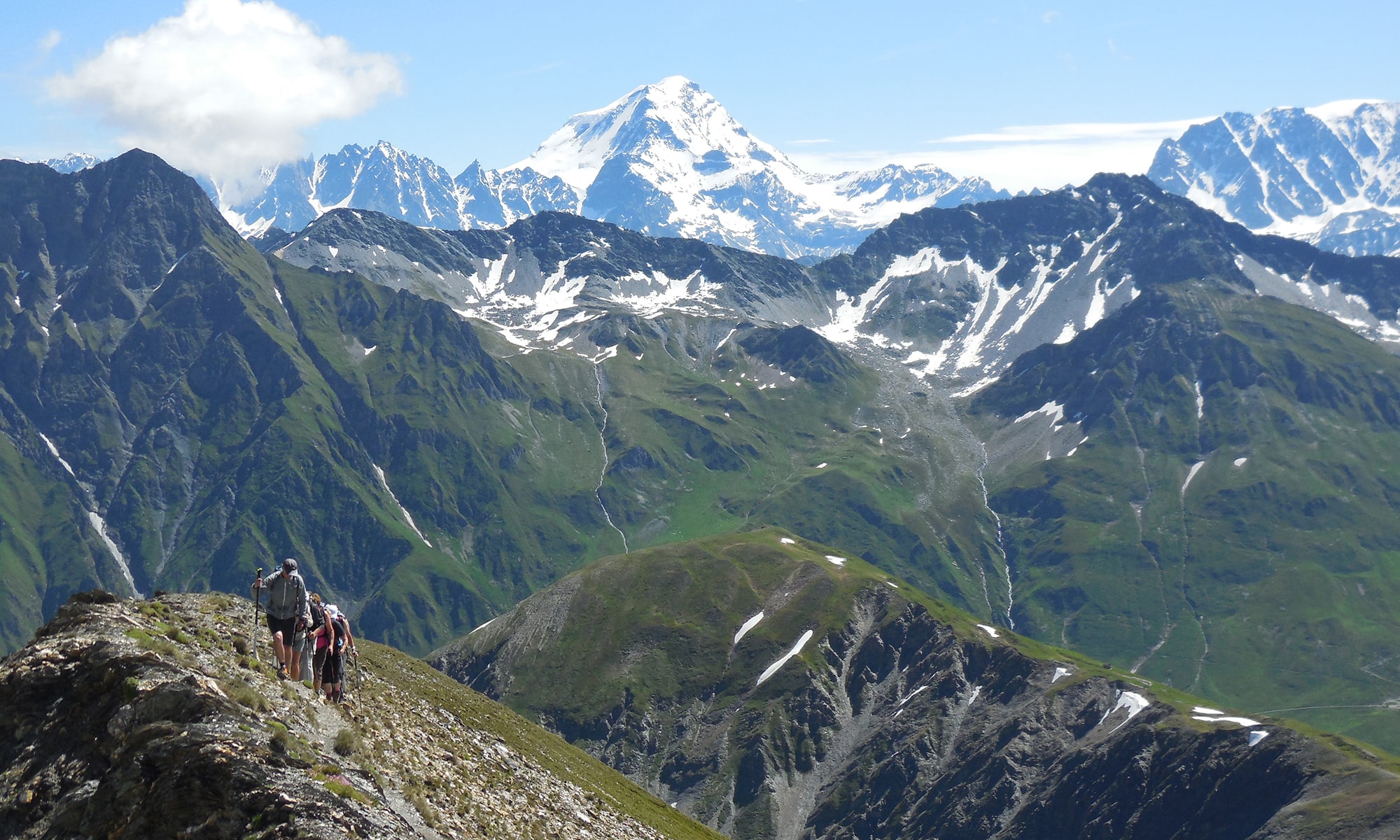 Happiness is complete only when it is shared
At Trekking Mont Blanc, we believe that a trek is above all else the opportunity to share and discover.
A trek like the TMB is really what you make of it and the way you want to experience it.
We believe that trekking teaches you to know yourself and to learn about others. Which is why all our treks are limited to small groups.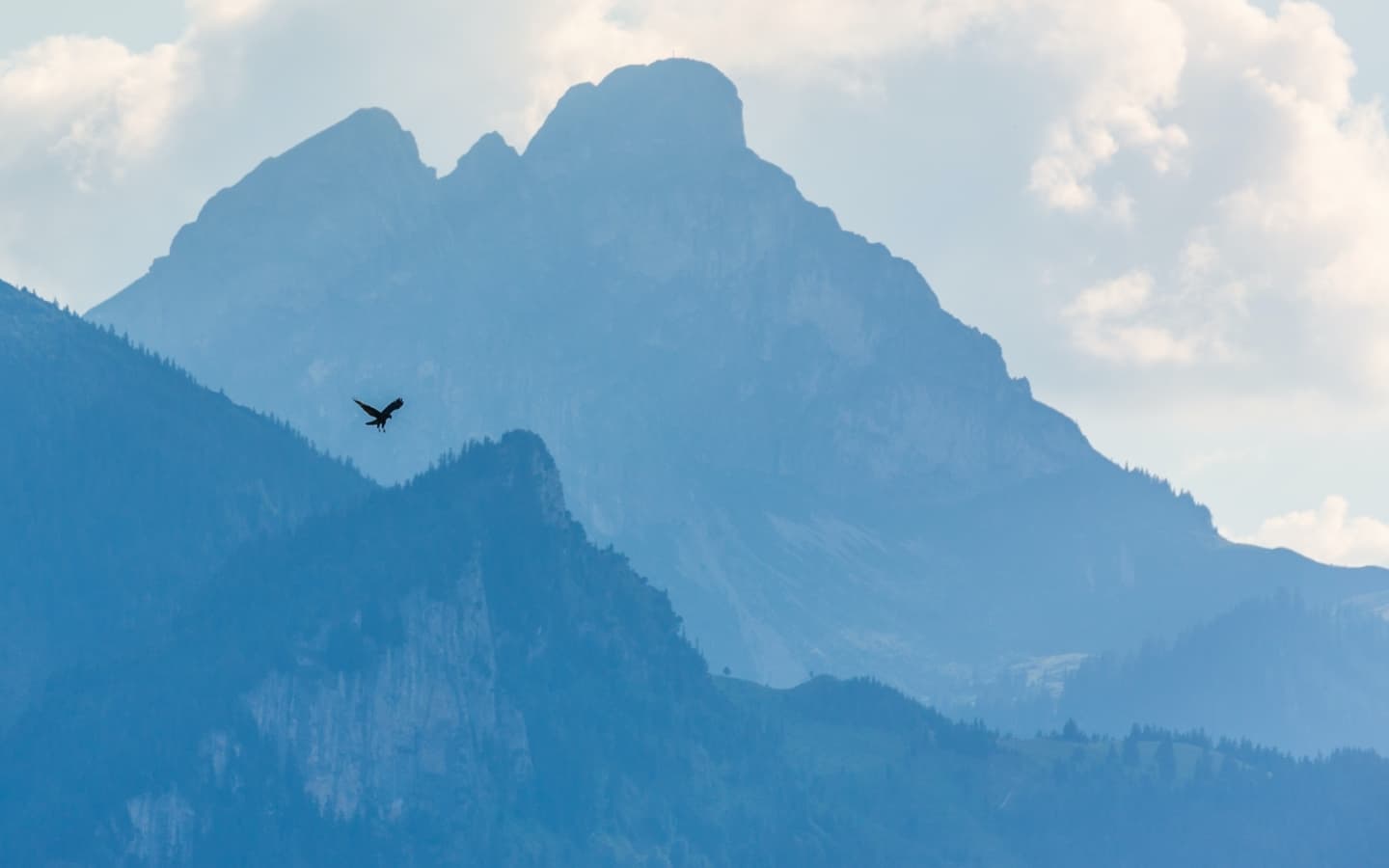 Crafting your mountain experience
Every walker has their own hopes and expectations. Some want to spot wild animals; others are blown away by wide open spaces; some strive to push themselves physically.
We know that every walker is different, which is why we have been creating fully tailored treks around Mont Blanc for 15 years.
We know the Mont Blanc mountain range like the back of our hand and will take your wishes into account to help you create your perfect trek.
Together, we can design a TMB that suits you down to the ground!
We are not like anyone else
And that's to your advantage!
Walk it, live it, enjoy it!
Booking mountain refuges, stocking up on snacks, checking the weather forecast, preparing meals, planning routes… Leave all the logistics to our agency and your guides!
To give you the opportunity to get to know each other and share your experiences, all our treks are limited to small groups.
The TMB is a playground with many hidden treasures. Discover it in all its glory with our local guides.
Trekking Mont Blanc covers every detail (always with you in mind) so that you can get the most out of your trek: picnics and snacks prepared by a chef, friendly and comfortable accommodation, luggage transfers.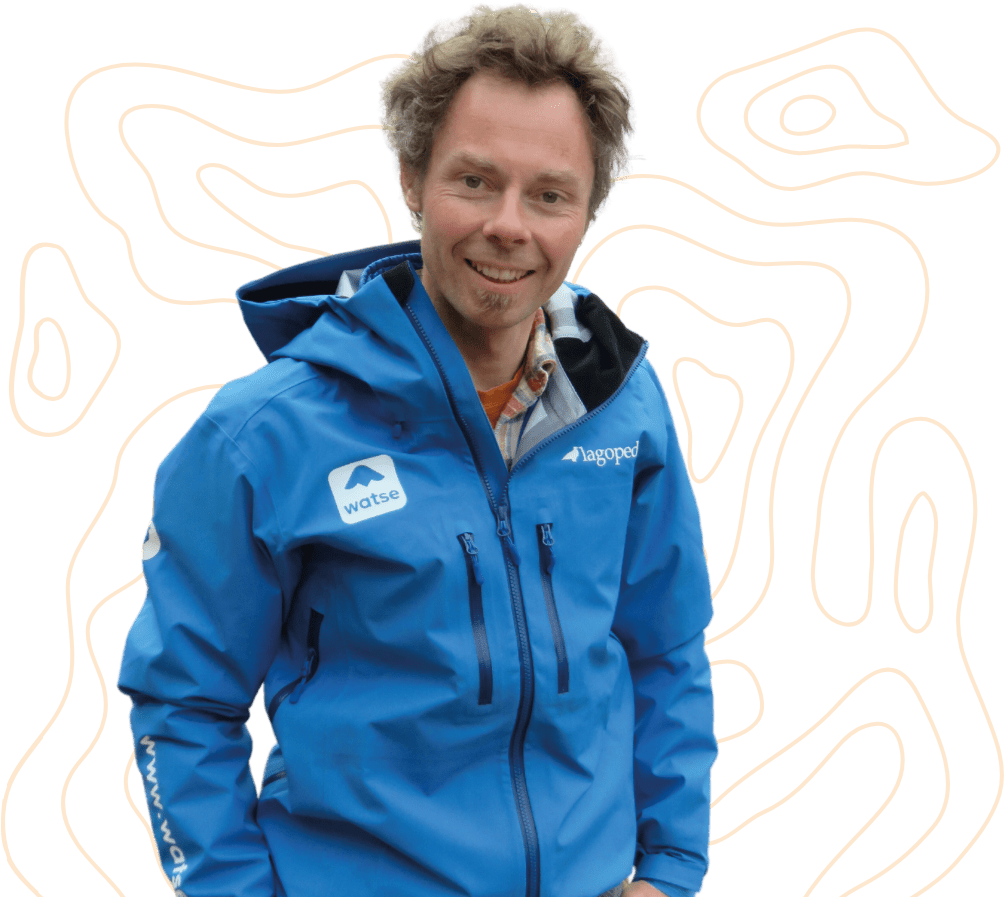 Mountain guide and Watse founder
Pierrick, who grew up in the Mont Blanc region, is in fact the founder of Watse.
Ever since he learned to walk, Pierrick has been climbing mountains all over the world, but the summits he loves best are those where he was born: the Mont Blanc mountain range.
With a passion for adventure, he never tires of sharing his knowledge and love of mountain trekking with his clients.
His cheerfulness is known throughout the Alps. Legend has it that one day, someone spotted him without a smile on his face. We don't believe it for a second!
Taking walkers on the TMB and sharing my passion for the mountains and trekking is, for me, what being a guide is all about.
Tour du Mont Blanc specialist
Far be it for us to speak ill of the Vosges region where Sébastien grew up (that said, it does have beautiful hills). Suffice it to say that he chose our dearest Alps as his home, 20 years ago now.
Not only does he live there, but he has become a specialist, making the TMB his favourite playground. In 2020, he finished his 80th Tour du Mont Blanc!
Once accompanied by his two mules, Millord and Monseigneur de Gris, Sébastien loves to share these beautiful mountains with walkers of all levels, passing on his passion and his knowledge along the way.
A friendly guide who will push you to achieve your very own Everest, even at the foot of the highest mountain in Europe. Which just goes to show!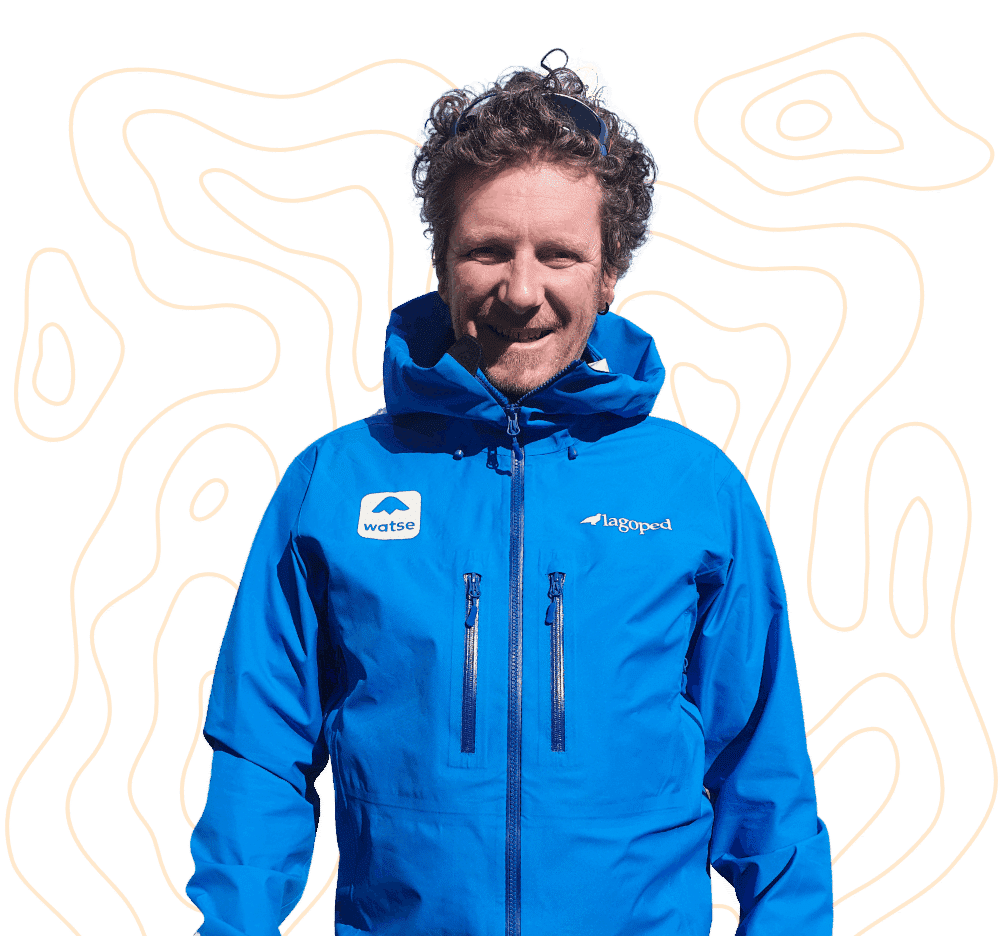 Mountain trekking is an opportunity for discovery. So, for maximum enjoyment, you shouldn't be thinking about the finish before you have even got started!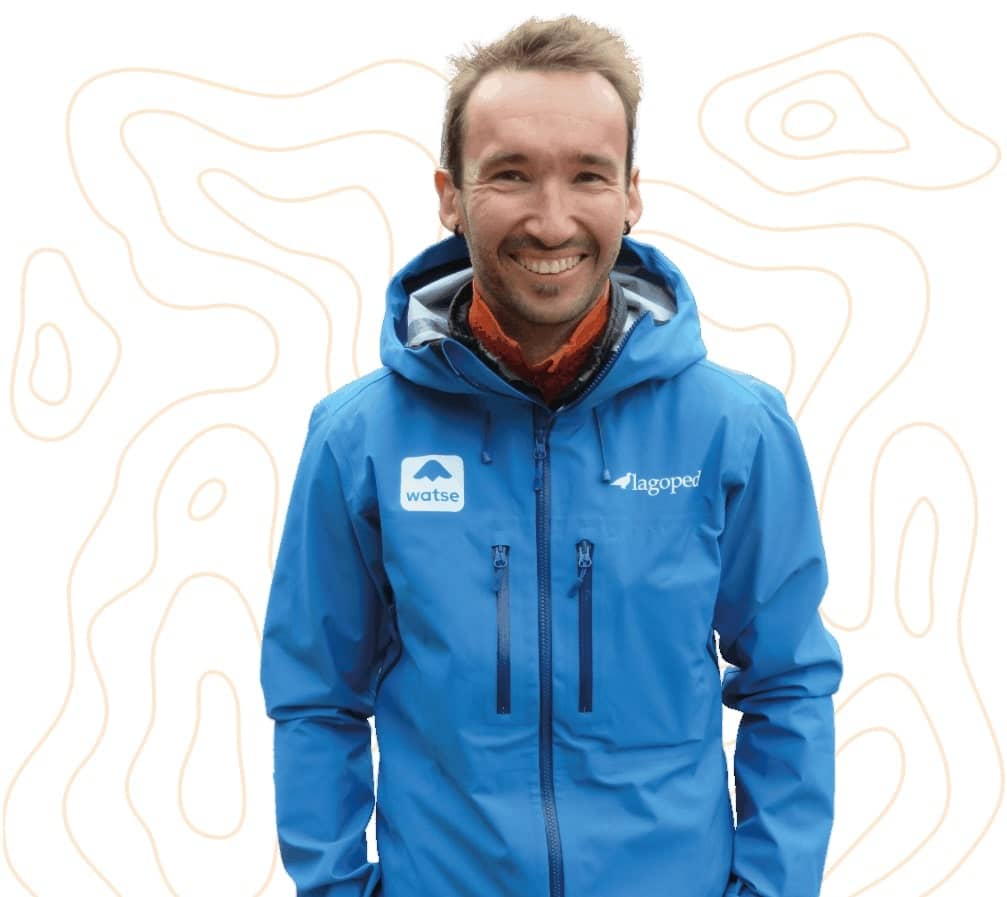 Guide and expert of the North
Don't be fooled! Although he grew up beside the purple lavender fields of Provence, Mickaël is a true mountain enthusiast.
He has three passions in life: trail running, the Alps and being cold.
When he can't be found north of the Arctic circle or out running, he's taking people from all walks of life around the TMB.
He spends his free time thinking up new routes and new treks.
You have probably guessed: if you want to trek with a boring guide, don't go with Mickaël!
We often come across our clients twice: first on a "classic" itinerary, then, when they've got to know us, they come back asking for a lesser-known, tailored route. It's fantastic!
Although he didn't get off to a very good start – he was born in Paris, after all – Romain made up for lost time and became a trekking guide. He discovered a passion for Nepal, which he now knows like the back of his hand!
Deeply concerned about the Langtang valley, which was severely damaged by the earthquake in 2015, he was the first guide to return with travellers after the disaster.
This mild-mannered guide now shares his time between the Northern Alps, his first love, and Nepal. He would love to walk the TMB with you!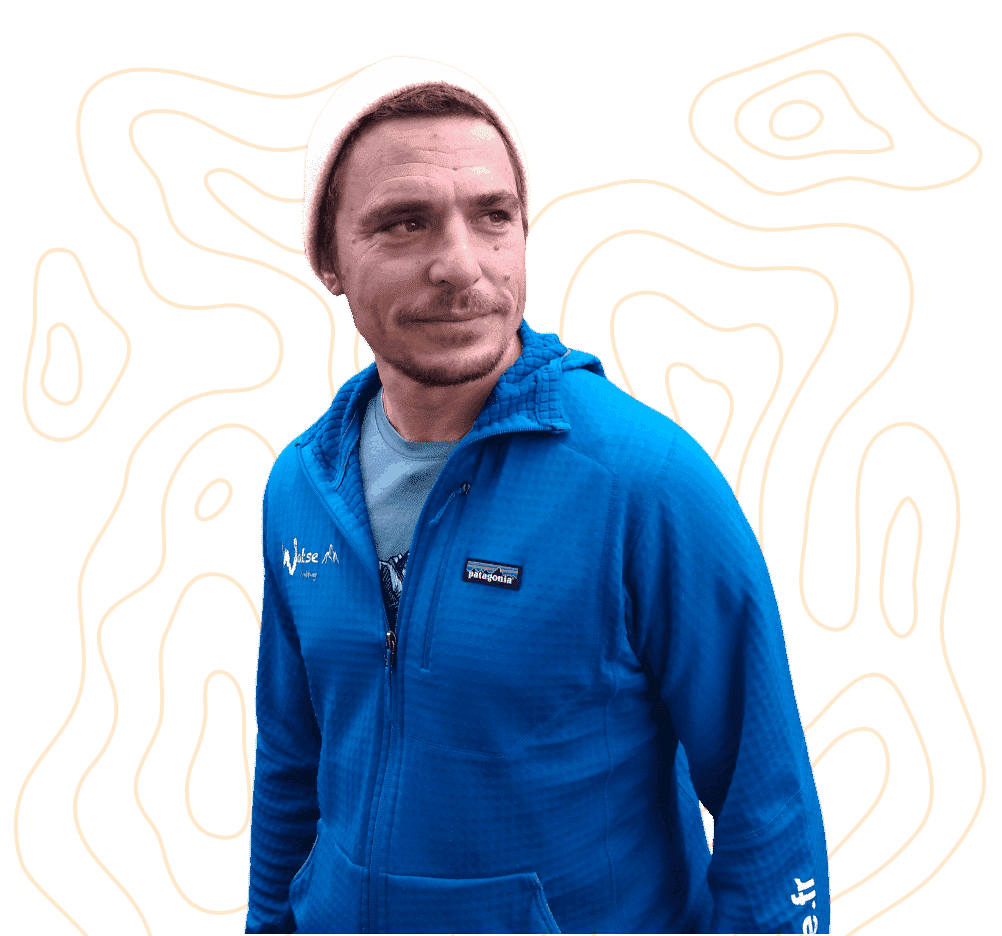 What is most important to me is being able to show walkers new places and new cultures.
Mathieu is like Asterix's best friend Obelix, with a slighter build: he fell into the mountains when he was a baby and now he can't get enough of them!
If you're looking for him, we suggest you look on mountain paths rather than city pavements – you'll have more chance of finding him.
Mathieu is always looking to try out and share his next adventure. Exploration is his watchword, whether he's taking you through hidden valleys or escaping on to the mountain tops.
This expert in tailored treks is waiting for you to join him for his next adventure around the highest summit in Europe!
A real voyage of discovery does not come from new landscapes but from seeing with new eyes.
Caroline is from the Pays du Mont-Blanc and knows it by heart! Passionate about nature and wide open spaces, she fell in love with the Nordic countries during her travels.
If you have any questions about our stays or an adventure project, she is the voice that will guide you to the perfect journey.
Of a calm nature, Caroline is the quiet force of our agency. Inventive and generous, trust her to organize in every detail your next adventure in the mountains!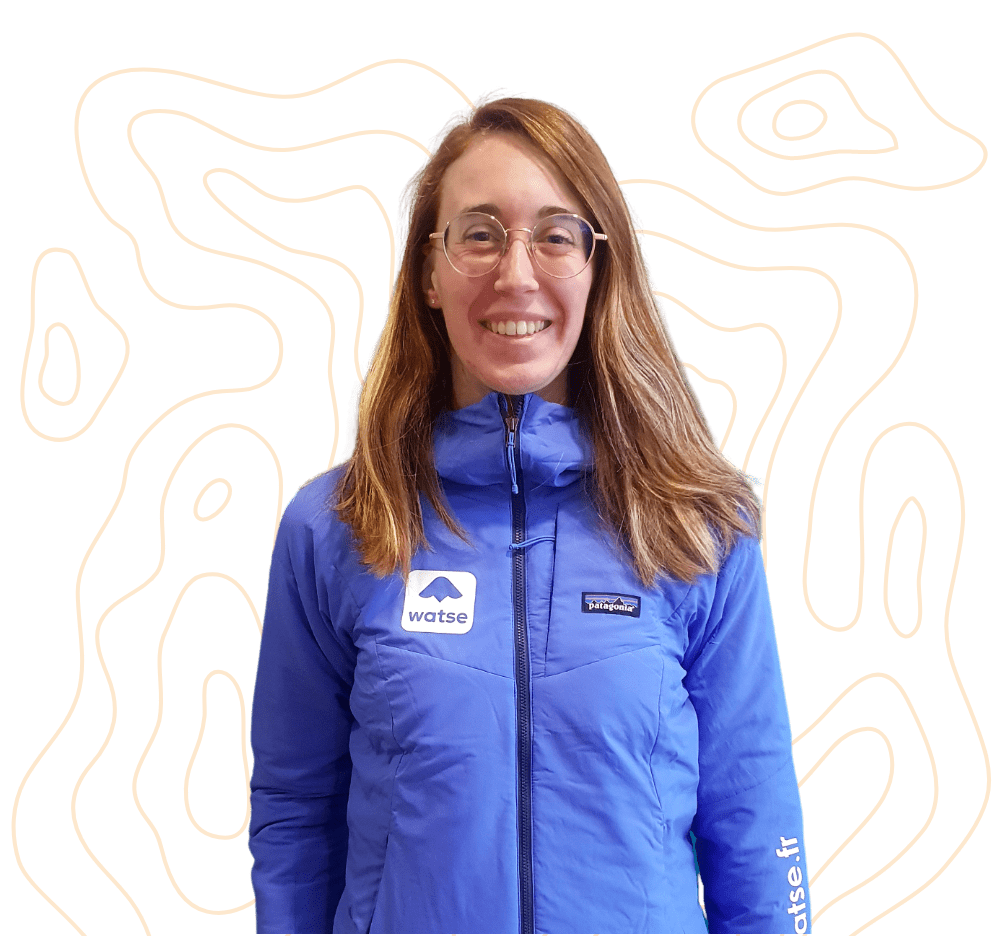 As a travel advisor, my mission is to listen to the desires of travellers to allow them to live the journey of their dreams in the best conditions.
Are you ready for your own adventure?
If you love the mountains and the natural environment and you long to travel, come and walk the TMB with Trekking Mont Blanc!
With our range of four to nine-day treks, we have the perfect solution for you, whether you intend to take your time or push yourself to the limit.